Mt. Vernon, IL — Mary Burgan, president of Milano Railway Services, and Mt. Vernon officials cut the ribbon to re-open the intersection of 7th Street and Casey Avenue. in a win for small business and community.
After being closed for nearly six years due to safety concerns and a changing industrial landscape, Milano and Mt. Vernon agreed on a plan to restore safe travel to business owners and residents who have long complained that the closure extended commutes and reduced commercial traffic for retailers.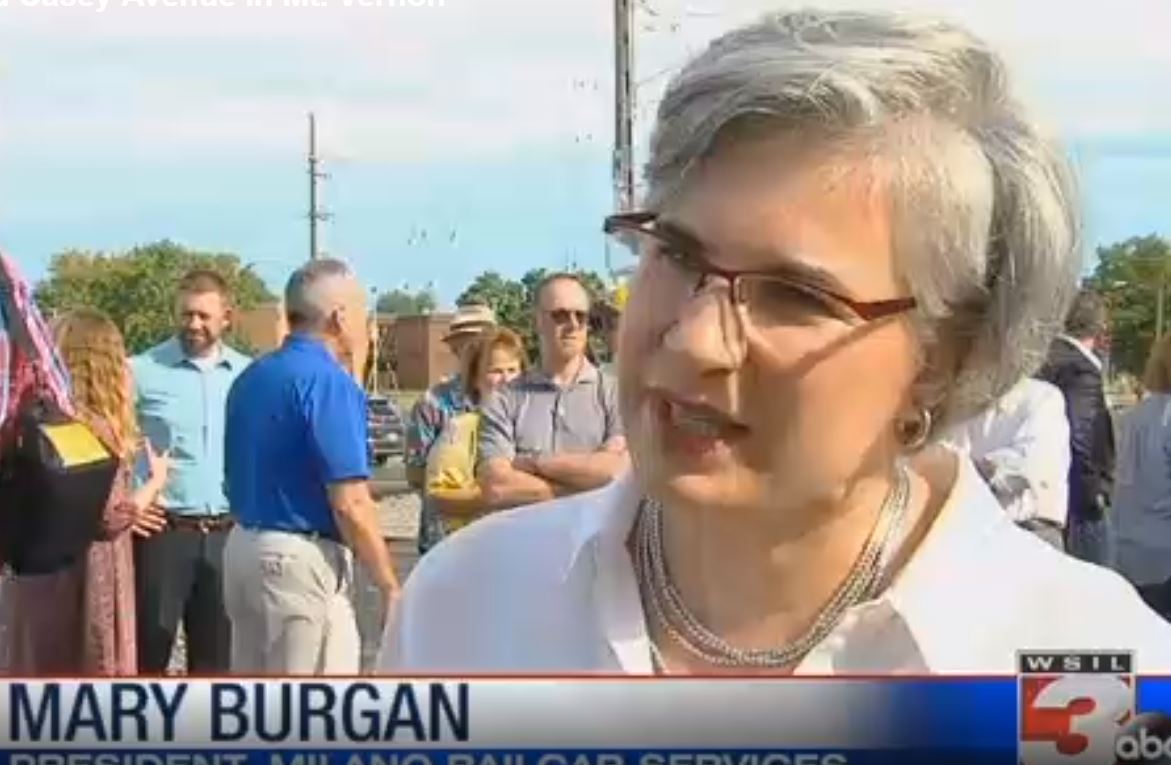 "We are glad to help in the effort to re-open 7th Street," said Burgan, whose transportation and logistics company serves as an important regional distribution hub for manufacturers nationwide.